I bought my first Raspberry Pi Zero a couple of weeks ago from Pimoroni. They only had them in Project Kits, so I bought the kit that came with the Explorer pHAT and several useful accessories such as HDMI adapter, USB cable, GPIO header (both for the Raspberry Pi and the pHAT), cables, LEDs and a few other goodies.
Once the unit arrived I opened it right away, pulled out the Raspberry Pi out of the bag and said "Wow. That is tiny!"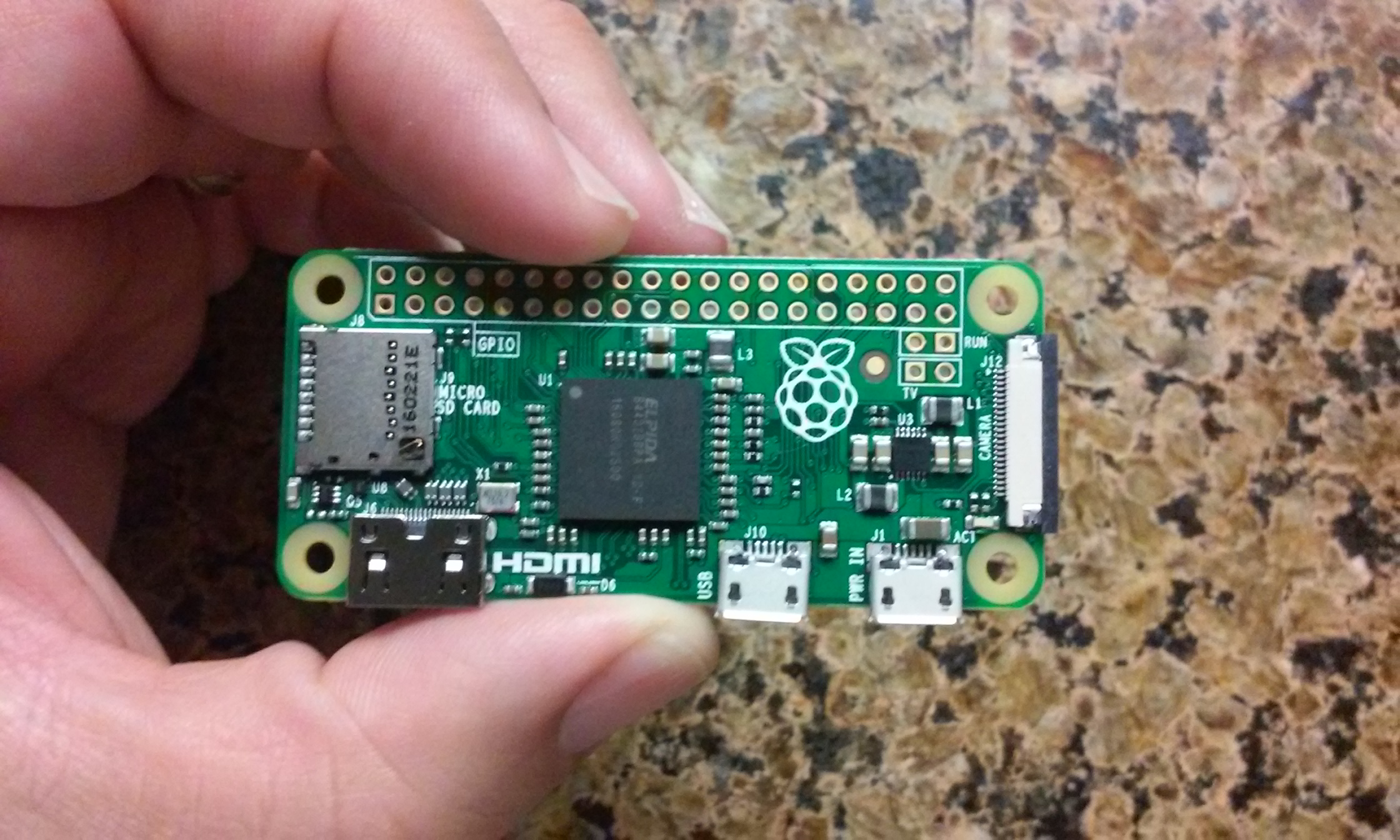 Wikipedia describes the Raspberry Pi devices as credit card-sized. However, that is inaccurate. Check it out compared to my credit card-sized CPR certification card: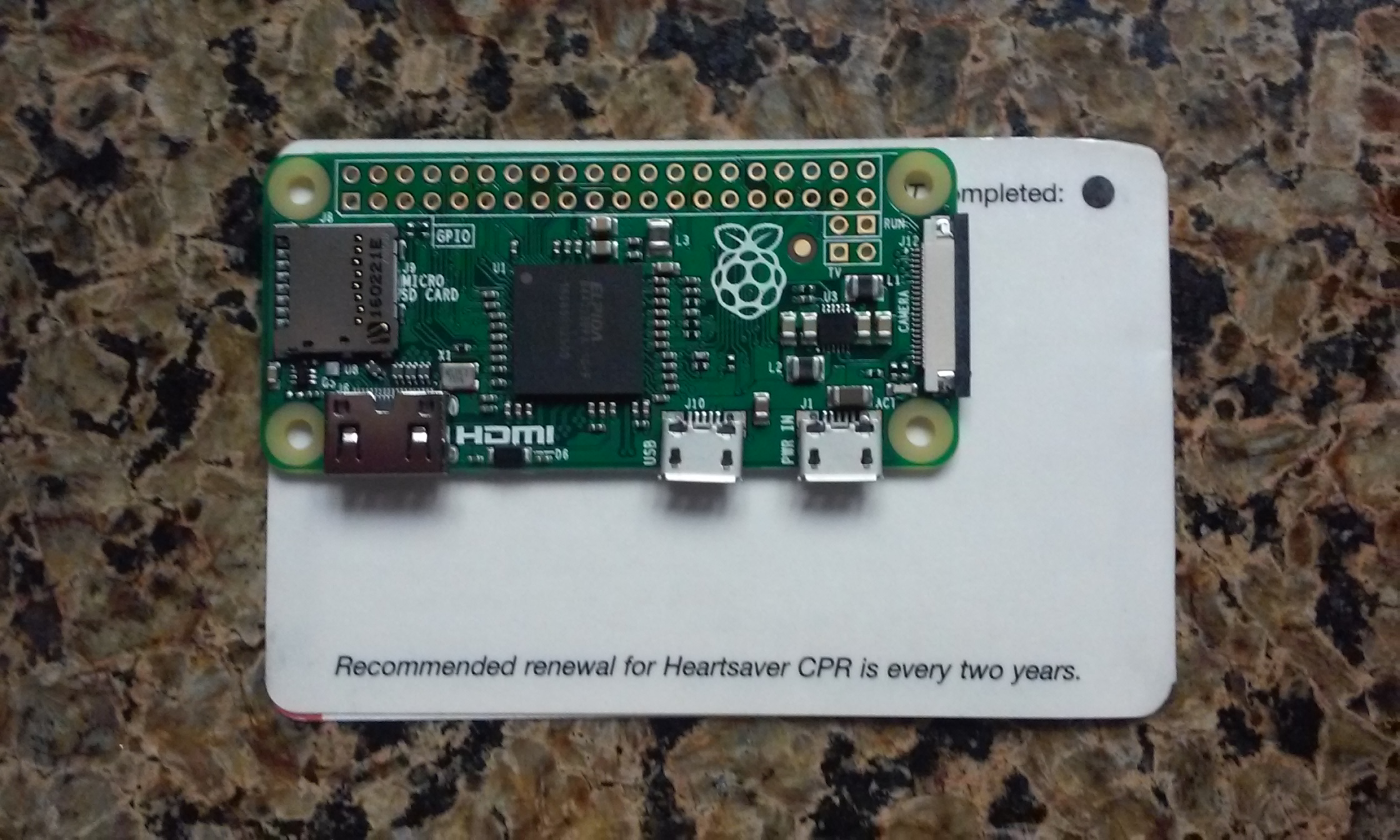 Yep, it's that small.
The only thing I find a bit odd is that the MicroSD card sticks out a little bit when fully inserted. I don't know why. (Perhaps to make it easier to pull out even when you have a case?)
.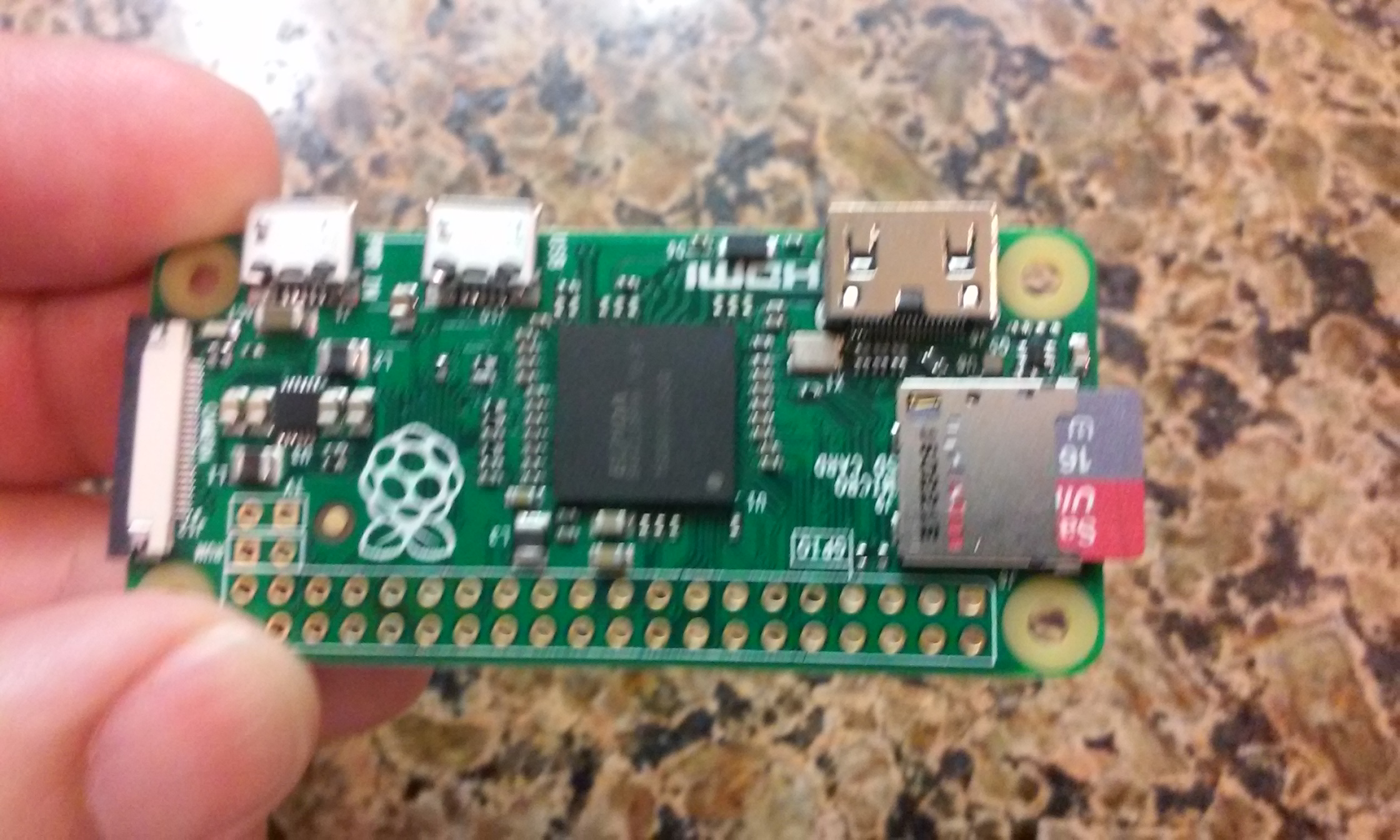 Anyway, I really think I'm going to have fun with this device.