One of the features of the Raspberry Pi Zero is that the GPIO port is empty. This helps keep the price down and provides a bit more versatility. Luckily my Pimoroni Project Kit came with the pin header strip I could solder on.
Since I don't play with electronics all that much I don't have fancy equipment. So the first difficulty in soldering the pins was making sure everything was lined up properly. That meant sticking a static foam pad I had under the raspberry pi so that the pins would end up straight. Once I had everything positioned just right, I soldered two pins at opposite ends to hold everything in place. After that, it didn't matter if the board moved.
Soldering took a bit of time, but it all went well. I performed a visual inspection of the joints with a magnifying class (my eyesight is not what it used to be) and used my multimeter to make sure none of the pins where short-circuiting. (A short circuit could easily fry the board, or so the Internet says).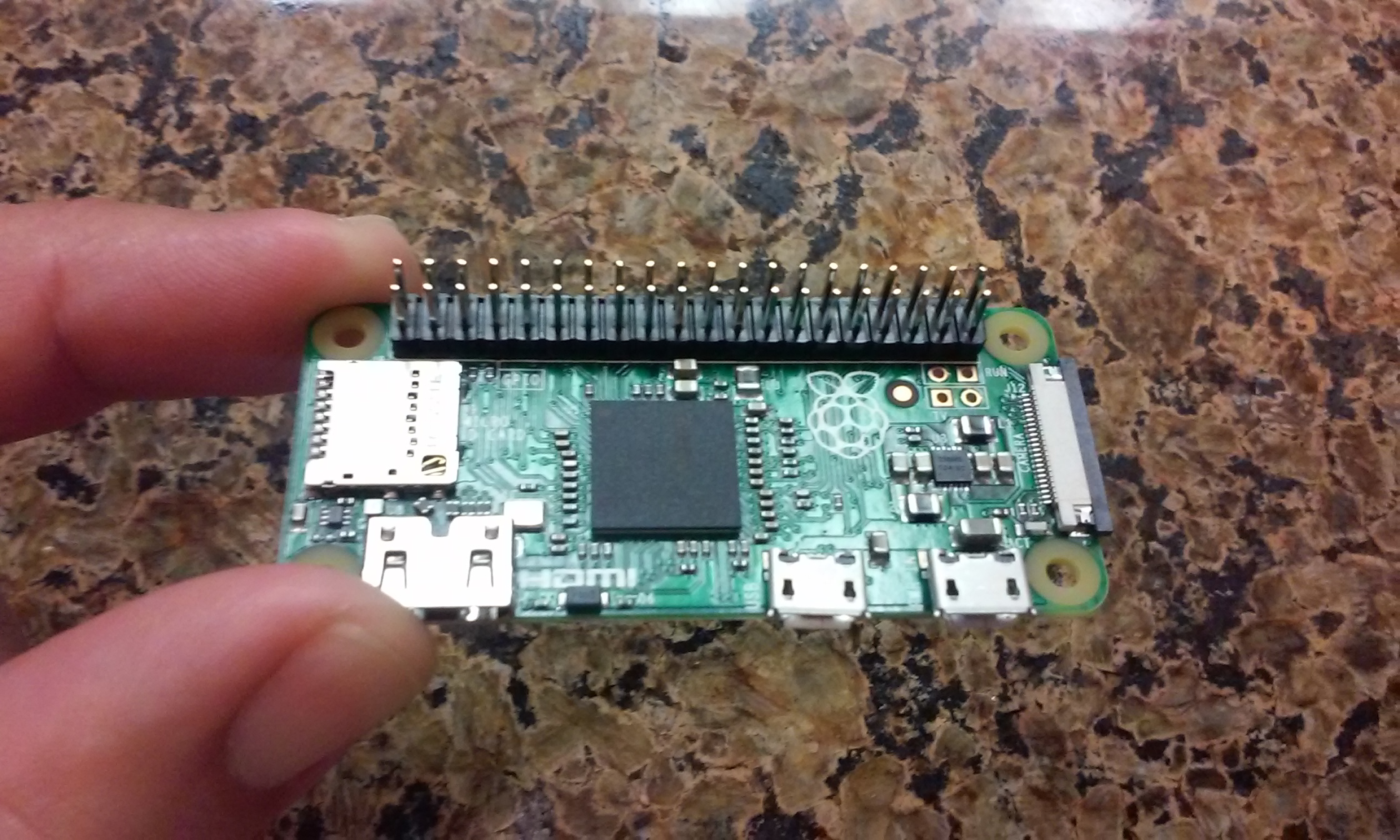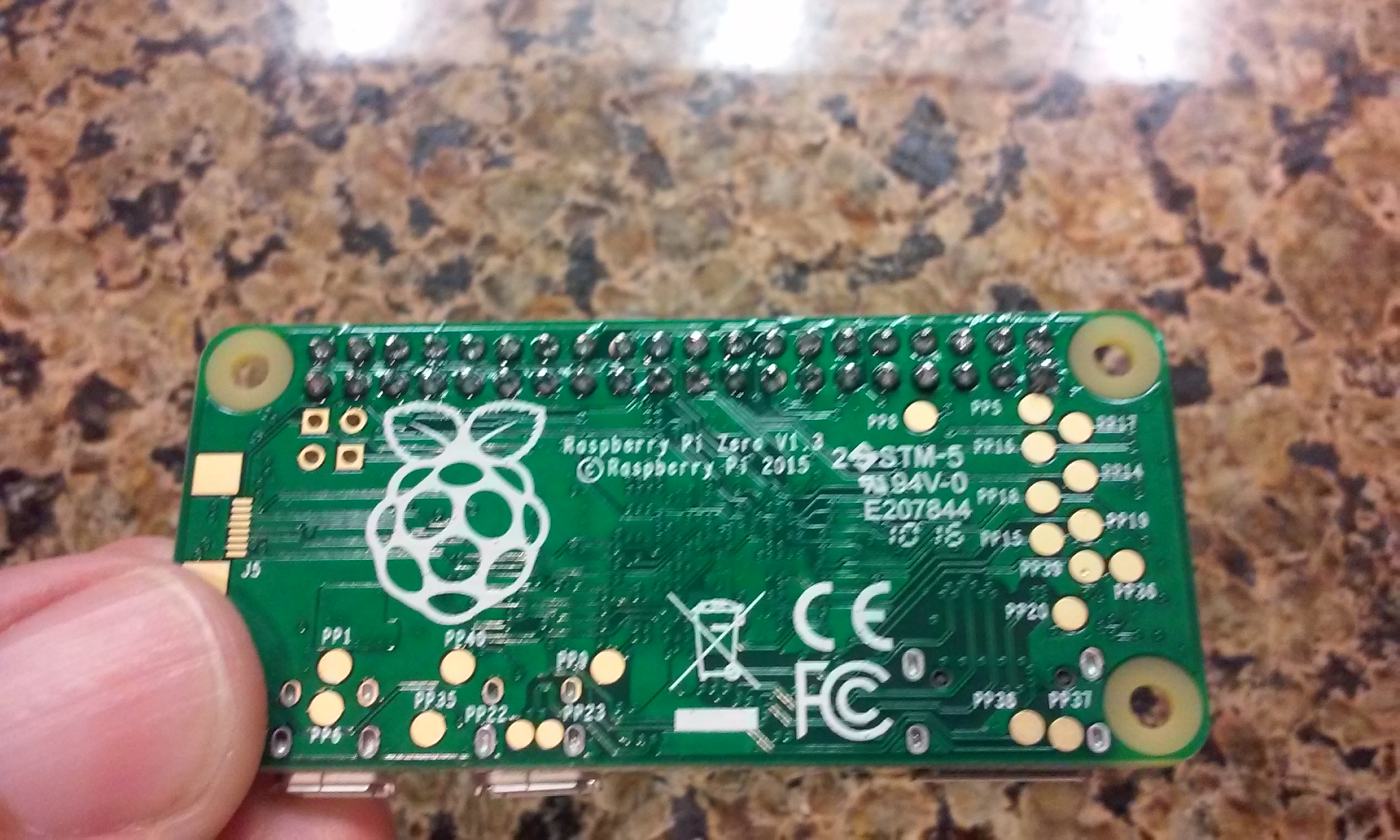 I now had one problem: all the cables that came with the Pimoroni Project Kit were maie-to-male. If I wanted to just hook up something from the breadboard to a pin, I would need a female-to-male cable. After some googling and eBaying, I found a set of 20 cables for only $2.00 with shipping!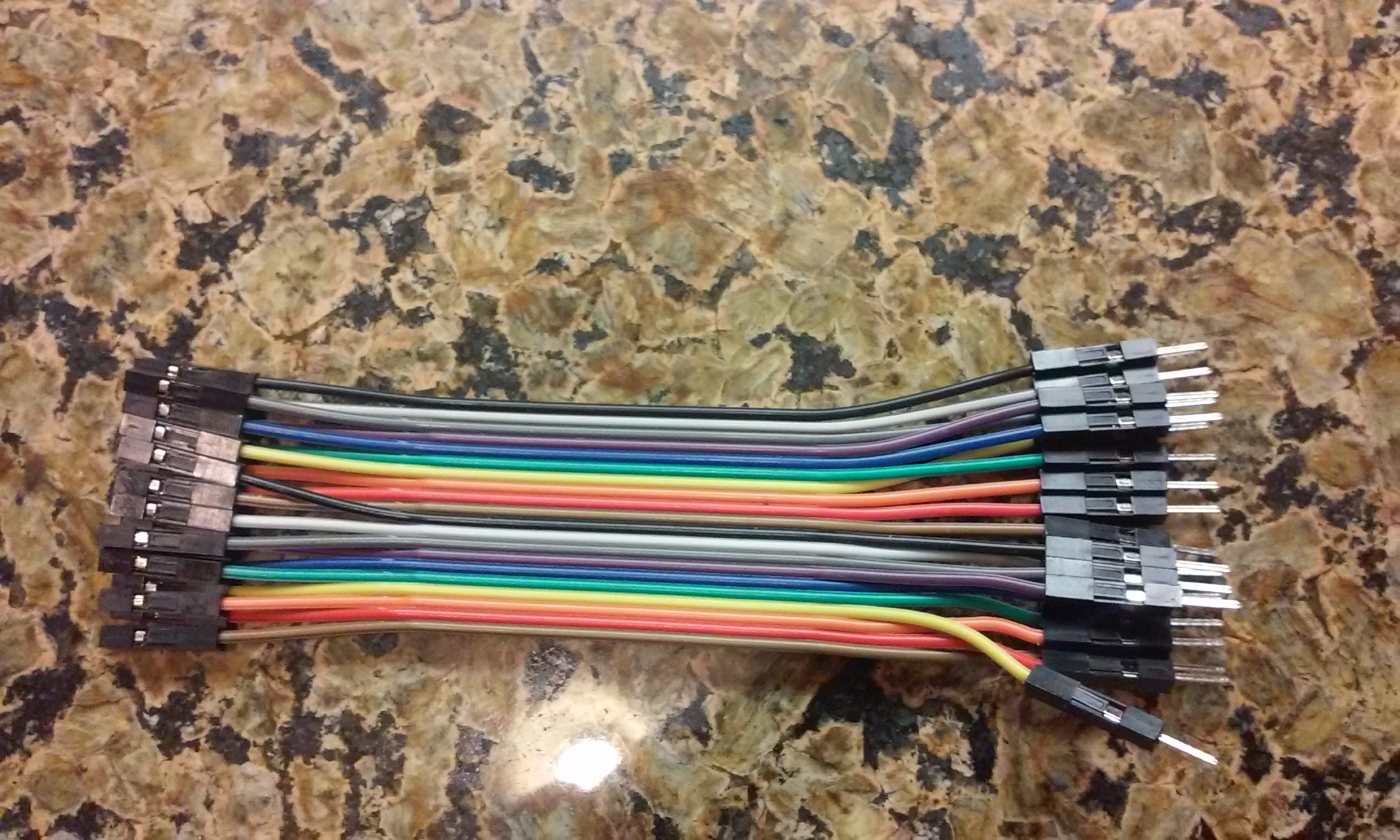 Now I am ready to start playing.